COVID-19 Plan & Policies
UMR Transparency in Coverage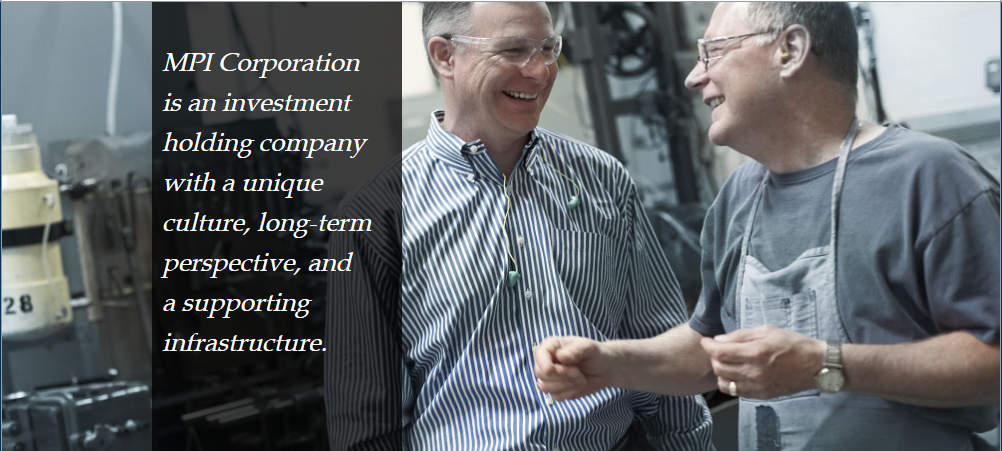 MPI Corporation is an investment holding company building businesses that enrich lives. MPI Corp has a unique culture, a long-term perspective, and provides a supporting infrastructure to its subsidiaries.
The mission of MPI Corp is to serve by investing wisely in companies and people; building value through infrastructure, support and counsel; and deploying our collective talents to make a difference in the world. The present holdings of MPI Corp are involved in manufacturing of metal formed components for various industries, including automotive, appliance, electrical distribution, and consumer electronics.


Today, MPI Corp companies are involved in flat roll material servicing and distribution, metal stamping, heat treating and other finishing processes. MPI Corp is privately held, and was founded in 1975 as Materials Processing, Inc. in Indiana.
Interested in career opportunities in the MPI family? Careers